This is a layered flow of color and movement, providing the hint of deep water...or perhaps deep space? A thick, glossy glaze provides luxurious color and depth.
24" x 48" SOLD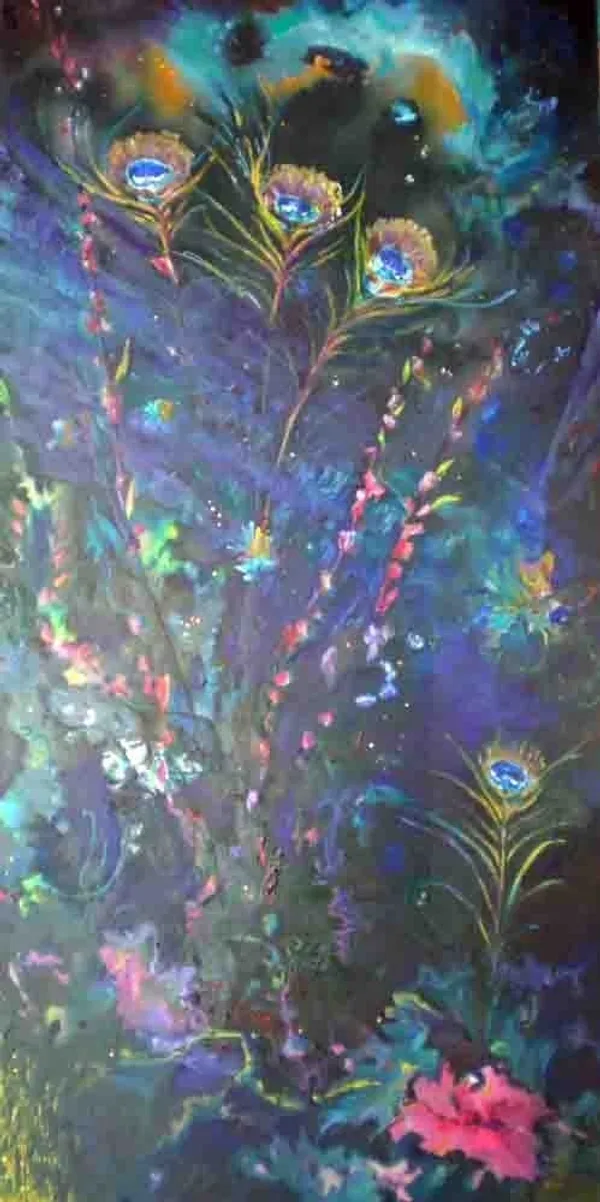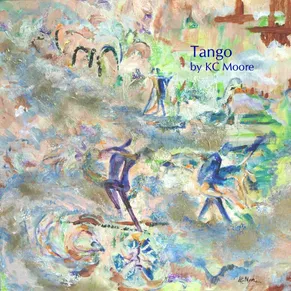 The story of love and romance...
It starts at the embryonic stages, i.e., the DNA (lower left) of two individuals who eventually share a dance. Soon, he sweeps her off her feet, and they continue their journey together through the wedding dance and happily ever after.
24" x 24" acrylic on board
After painting for over a dozen years, mostly oil and acrylic, I started to enjoy using special effects to make a new different statement.
KC Moore has painted over 300 original works of art; this is but a sample! If you wish to know more about her art, write to her at:
[email protected]
The Dance is textbook communication in relationships. Can you see her attitude of indifference with his insistence of his worth?
SOLD, Prints Available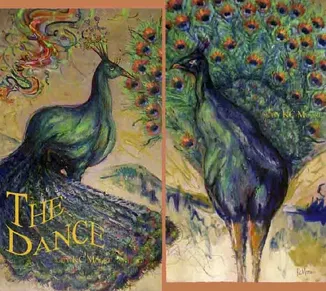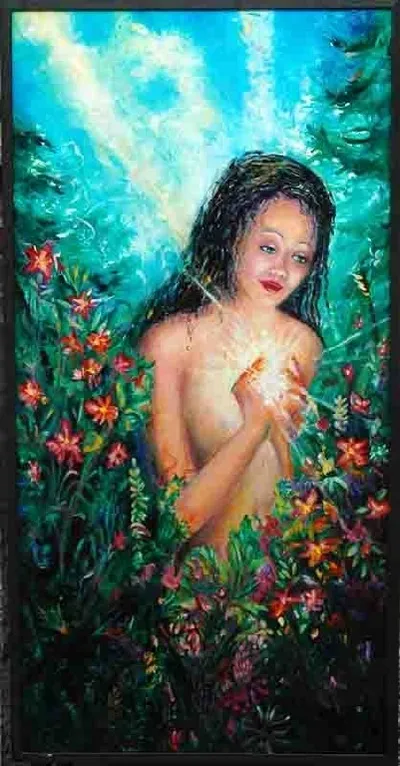 She holds the heart of her husband, the most precious thing that has been given to her.
24" x 48" Oil & Acrylic on Masonite
16" x 20" multimedia display of the deep on board displayed in a wood frame with a shiny metallic finish. It is inspired by the awesome photographs returned from deep space, and it also has elements coming from the depth of our oceans.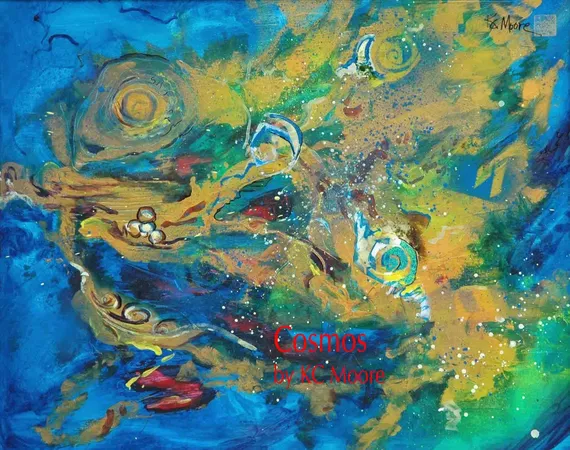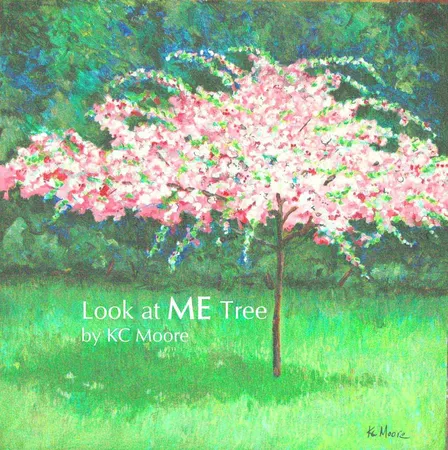 Look at ME Tree appeared after three weeks of solid rain in the Spring on the CSUS Campus. It was breathtaking! The sun was brilliantly showcasing this beauty. The painting is brilliant, but nature was far above what the artist could emulate. The original has been sold to Heritage Oaks in Roseville, CA.
24" x 24" framed in heavy black wood. Purchased by Heritage Oaks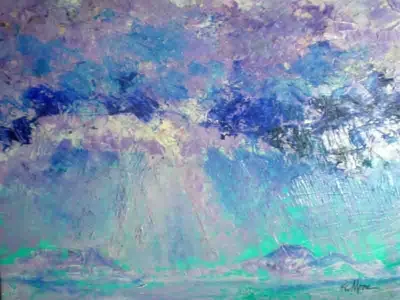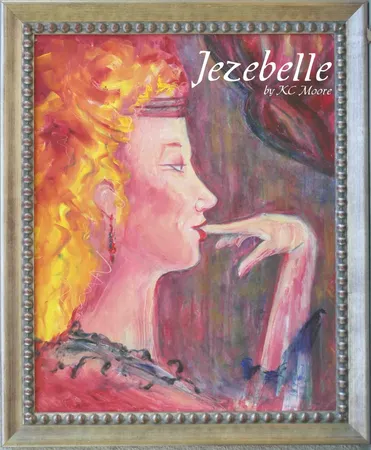 Jezebelle...mmm, we've heard about her. "You can spend all night wondering what she's thinking, but you know it isn't good." per one gentleman at the gallery. The translucent effect must be seen in person to be appreciated! 16" x 20" oil on canvas framed in gold/silver metallic wood frame. 16" x 20"
Multi-media display of blues and earth tones, richly textured. This painting can be hung both vertically and horizontally!
"There is a lot going on here," my guest at the FE Gallery so said.
24" x 48"